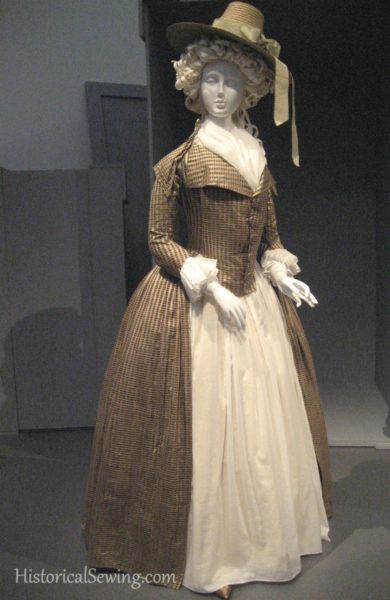 New collaboration with American Duchess
Can I tell you how EXCITED I am to share with you new sewing skills, techniques, and online classes for the *18th century*!
Over the years many of my students and followers – perhaps you too – have mentioned you want to break out of the Victorian and Regency eras and start creating 18th century ensembles but are a little frightened by the prospect. Well…
It's time.
Are you ready??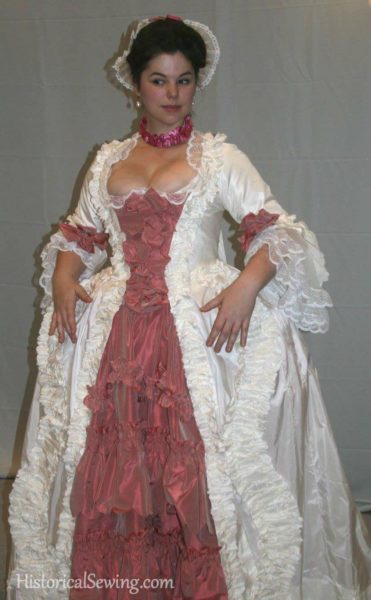 I'm THRILLED to share with you that I will be collaborating with American Duchess in guiding you through the frills and flounces and petticoats of the 1700s!!
If you're not familiar with Lauren and Abby over at American Duchess, let me tell you… They are *brilliant* both in costuming and in producing shoes that are simply fabulous for completing our historical ensembles. (I'm currently saving for a pair of Frasers for my new 18th C. gowns.)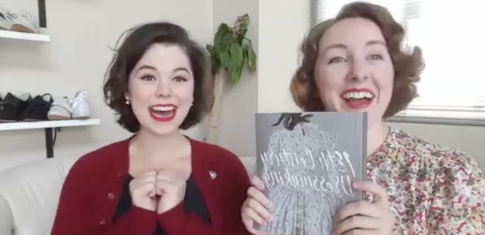 On Friday, September 15th Lauren and Abby presented a live video on Facebook. You see, they have written a fabulous new how-to book for four gowns, all the accessories and even tips for wearing those items. They gave the community a peek at the contents.
Oh my!!! Get ready for sewing!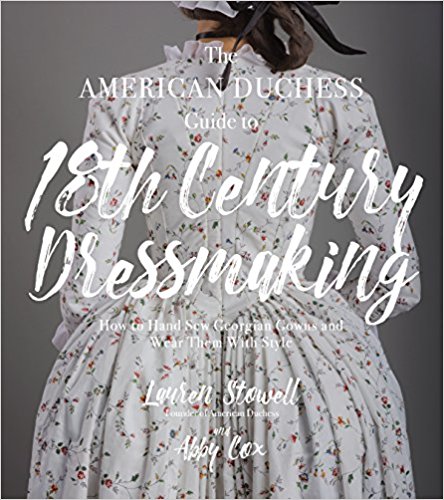 About 16 minutes into the video feed they graciously mentioned yours truly and that we are creating a collaboration to help guide you through this new century of projects.
Get your copy of the book because, in their words, I'll be your point person on this journey using it as the textbook for NEW online classes.
The best part?? We'll get to hear from Lauren and Abby personally in the private online class Facebook group learning the reason behind a particular technique or why the apron gets put on before the stomacher. Cool things and more for us to know!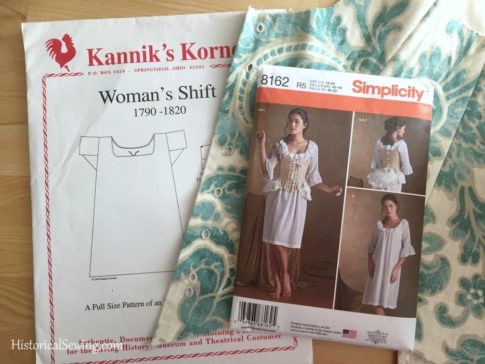 The first online class will be a shift and stays class (need the undergarments first, right?!). I'm planning for a December 2017 or early January 2018 release for that, then next a mini-class with tutorials on the hand sewing stitches we'll use in the garments and accessories from the book.
Start dreaming and let's have a marvelous journey! Cheers!!
P.S. As always, international students are welcome. The book and my online classes are available world-wide so no matter where you live you can join us on this adventure making a beautiful Rococo, highlander, and revolutionary wardrobe.
P.P.S. To be the first to know when enrollment will be open for the upcoming classes (and really, whenever I release new sewing classes), visit this page.
If you're not on Facebook you can watch the full video below. 🙂