Complete Your Winter Costume with a Faux Fur Muff!
Looking for a perfect accessory? Need a place to hold your modern amenities? Desire a project that takes about an hour?
Quickly sew up a faux fur muff!
Popular throughout the 19th Century (and really centuries before and after), muffs are an elegant complement to your Regency, Victorian or Edwardian costume.
Dress up your historical clothing for your cold-weather events! Be fashionable as well as warm.
Through 7 easy sewing points we'll walk together step-by-step to complete the project. Each point is described and shown in full color photos.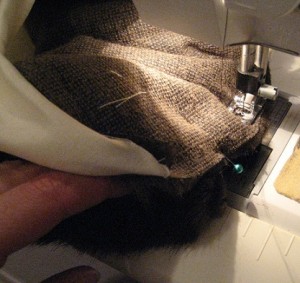 Make them up quick as last minute gifts for your time-traveling friends. With so many faux furs available, make sure to sew a unique one for yourself!
In this workbook you'll get started right away on this popular historical accessory!
Workbook covers:
Examples of muff sizes throughout the 19th century
Tips on preparing the faux fur for sewing (pg. 5)
Adding a wrist strap
How to add batting for extra warmth
Putting in a hidden pocket to hold your modern articles like keys & money (pg. 10)
Tip on how to make your seamline invisible from the outside (pg. 8)
Don't be left out in the cold! Get started on your muff today!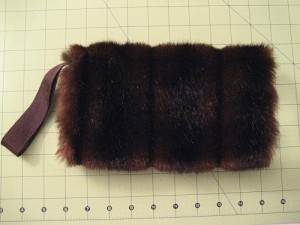 Available as a digital PDF file for download immediately after purchase. 
PDF eBook: $7.00
Purchase of digital PDF eBook is through our online store: Old Petticoat Shop. 
All Historical Sewing products are covered with a 30-Day 100% Satisfaction Guarantee. If you are not completely satisfied and find no use for the product send us a quick email. For book returns, please follow the instructions on your packing list. For digital items we will refund your purchase price, no questions asked, within 48 hours. You can read our full terms here.