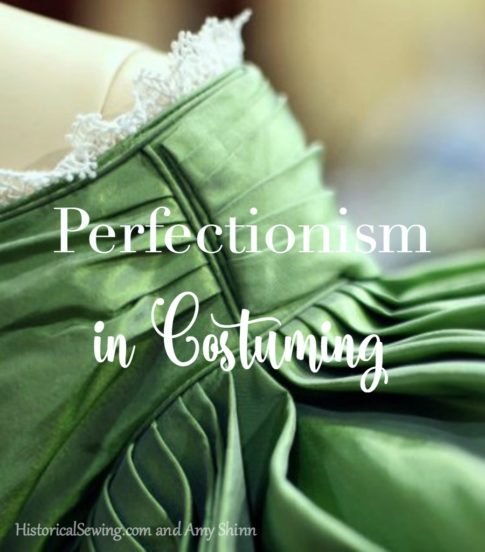 Being perfect. What does that mean? When you strive for "perfect" you nearly always fall short of it. As one of my mentors once said, "it's only after a project is complete that you can look back and say, 'Wow! That came out perfect.'"
Perfect: having all the required or desirable elements, qualities, or characteristics; as good as it is possible to be; faultless; flawless; completely free from faults or defects.
Perfectionism: refusal to accept any standard short of perfection
When talking about a costuming project, perfectionism is overrated. I mean, we're dealing with garments to wear. Clothing. Varying skill levels. Budget issues.
Somehow, in the modern historical costuming community being perfect has become a "thing," especially recently.
That, oh, dear, if you are sewing at six stitches an inch it's therefore wrong because it should be 10 per inch.
Or because your husband got laid off leaving you with only a few bucks for a new dress and the poly taffeta is your best option…. and you are getting bashed for it.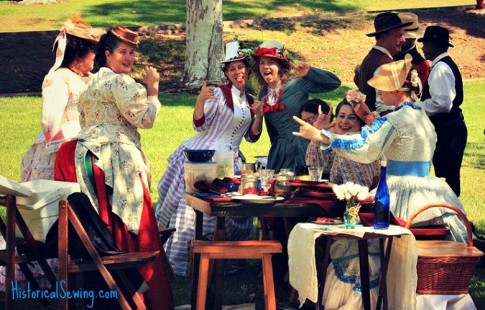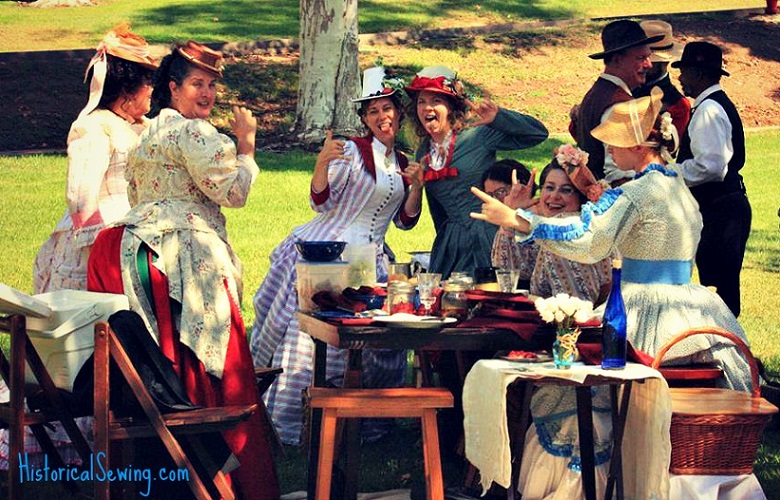 Lately, and quite unfortunately, I'm hearing more of bullying in our costuming groups. This saddens me. And a lot of it stems from having a "holier than thou" attitude and bringing perfectionism into the conversation…. at least what perfection means to those people commenting about someone else's work.
Listen, I've said for years that costuming keeps us dreaming and stomping on someone else's dream and creativity is no way to advance the art and keep it alive.
Those of us who create historical garments have a variety of goals as distinct as each person in our small community. The path is different and varied for all. We connect to each other in the general sense of wanting to produce garments and accessories based on historic fashion. HOW we go about it, and to what level of detail, is what makes us different and colors this hobby in a myriad of ways.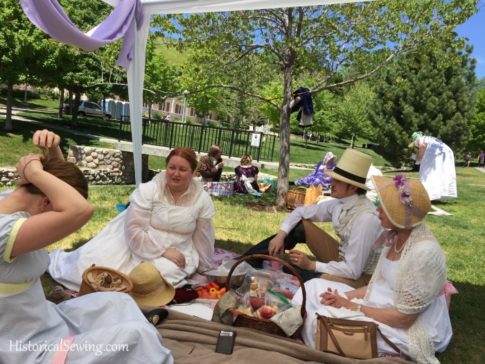 Some may only need a dress for the upcoming picnic so they don't look out of place. They have no desire or need to wear it later.
Others want some historical accuracy but are restrained by time and/or budget considerations, so shortcuts are necessary.
Yet still others want to delve into the WHY behind the sewing techniques and methods used by our ancestors.
Then there are the scholars who not only want to research it all about a particular garment or era but also want to reproduce items as close as possible to the originals.
EACH AND EVERY ONE OF THESE VIEWPOINTS IS VALID AND NECESSARY IN OUR COMMUNITY. No one is wrong in their chosen path.
Your goal is different from mine. The why I do something is just as important as your why.
Every now and again our paths may cross to travel the same road in trying to achieve similar results. Yet, your path will vary greatly from mine. And this is not wrong. It's what makes us individually unique and connect to our humanity.
But don't bring your perfectionism into my world when you think I'm doing something that's "not what they did." Sure, there are good and bad choices, but that doesn't make them incorrect when we are talking about a creative endeavor.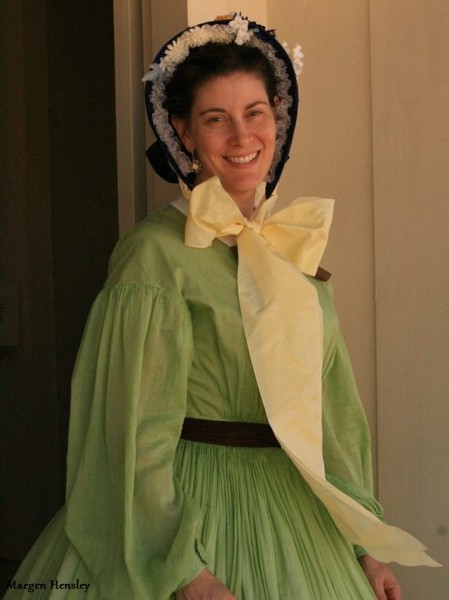 Historical costuming is creative from YOUR personal point of view.  We each bring our modern, 21st century ideals and thoughts along with current skills and knowledge into each project we work on. We learn as we go. Our minds are opened to new ideas and methods as they are presented to us on our path.
It's sad that one's perfectionism – that turns into bullying – ignites the need to knock another's creative work because they "know" how it's supposed to be or look like when it could be that that other person is simply quite happy with their work.
There's room for all of us in this sewing community. We NEED everyone here to share their knowledge, their works, their skills.
But don't let it get to you if I don't use your detailed research on how to make a Victorian bodice when I've found a better way – for me – in using other techniques. There's no reason to bash my use of a serger because it's not your perfect way of sewing Victorian garments.
Let's keep "perfect" out of the conversation.
In other words, let's not push what we individually consider the "perfect" technique onto someone else. There's many ways to produce results when re-creating historical clothing. Instead, let's encourage others from where they are on their journey!
Together we make this creative hobby fun and welcoming to newcomers. We are responsible for sharing and encouraging the next generation to take up where we have left off.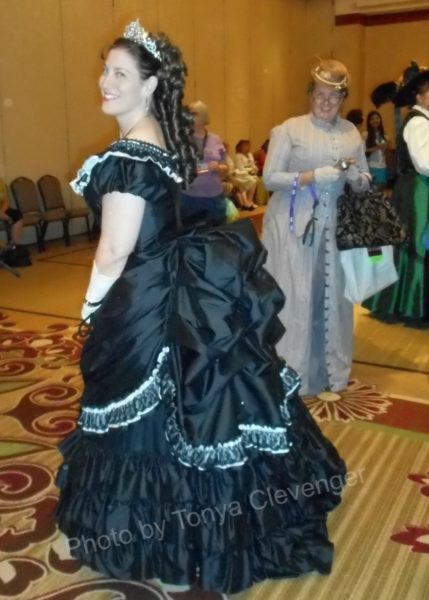 I'll be frank and open. As someone who "wants the pretty dress" and teaches others the basics of historical sewing so they can have their pretty dress too, I will continue to move forward with promoting good things that come into our community that are beneficial to others – be it a book, a pattern, new research, a blog post, whatever.
I will support others' creative projects that are based on historical fashion whether they are hand sewn stays, a machine embroidered Titanic gown, or a Steampunk wardrobe.
Plain and simple: I am not, primarily, a researcher, a scholar, or one who is trying to find out "exactly" how our ancestors made their clothing. I study originals enough to then use my talent of engineering to teach others how to do it. I don't want to teach at the level of perfectionism. Because most people today don't want to or don't have time to make things exactly like they did.)
I want people to sew and make things! To create that pretty dress. To be inspired. Darn it all if it's not historically accurate! That's not the path I'm on. Life is too short.
However, you may be on that path – great! I'll leave the detailed research to others and for those people who want to delve more into the studying I don't care to do. To those who actually care about counting the stitches – which is still a super valid point of view.
As you move forward on your own journey be careful in thinking your research is the "be all and end all" way of making historical garments. THAT is the perfectionism I'm talking about. And we don't need that here.
You do you and I'll do me. Together we can make the world a prettier place!
Cheers, my friends!
~Jennifer 🙂