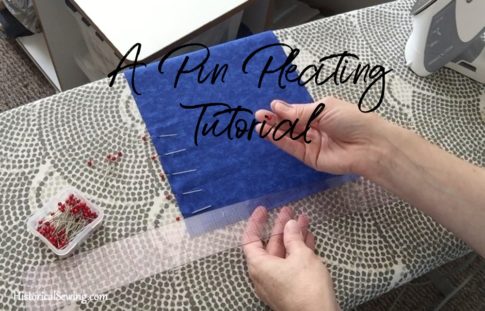 When I first started making pleated ruffles for my historical ensembles I used straight pins and a ruler. I didn't know any different. You'll find a variety of ways to make pleats, but this one worked well for me. And I'll still use it when it's the look I'm going for.
So when you don't have a Perfect Pleater, reach for your pins for a simple method to make gorgeous pleats.
Let's get started!
You'll need:
Straight pins with metal or glass heads (not plastic and certainly not cheap bead heads or they'll melt)
Ruler – I use my clear ones at 12" and 18" but a seam gauge or tape measure work too
Steam iron set at the hottest temperature your fabric can handle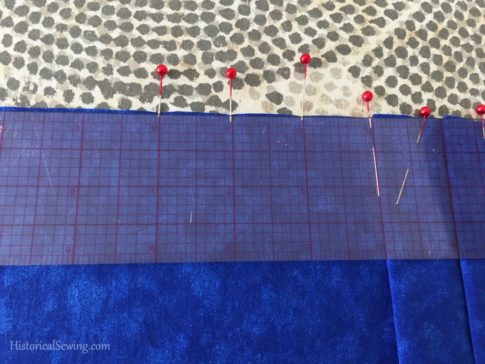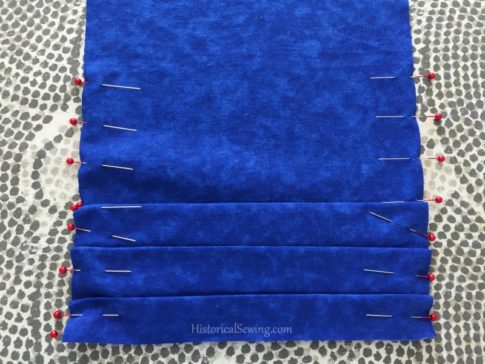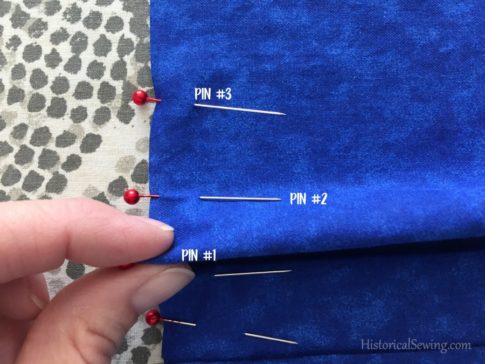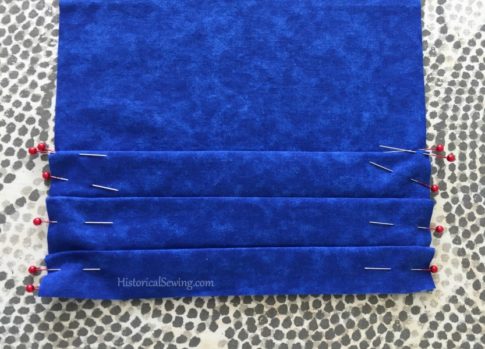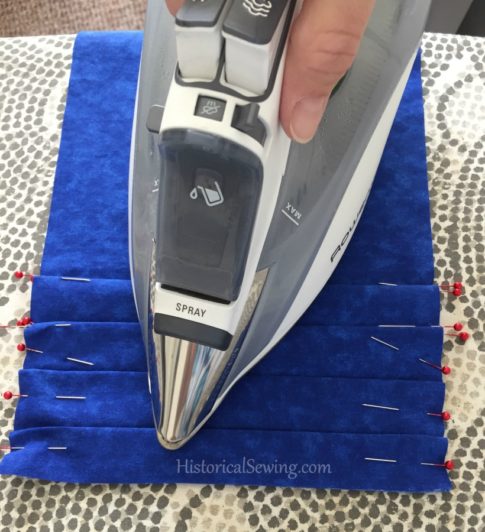 Tips to remember:
Cut your fabric or ribbon 3 times the length of your finished trim placement (add a bit more for just-in-case circumstances, especially when making many yards of trim)
Hem FIRST
Place pins at the same measure for more exact sizing between pleats
Press lightly after each pleat folding
Baste for a secure hold before mounting to your garment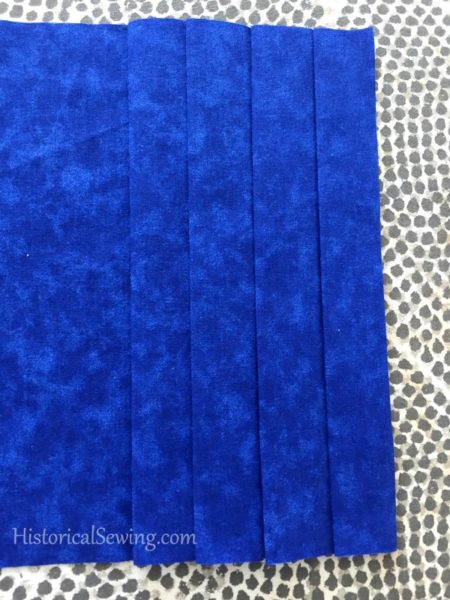 Is this a method you use when creating knife or box pleats?