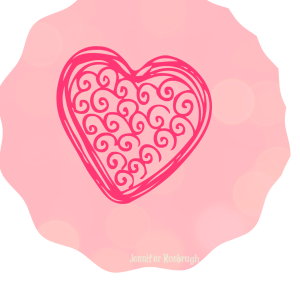 While listening to a podcast from Steven Furtick last week, a moment of inspiration and conviction came over me to share some thoughts with you. An honest confession of my (costuming) life in the last few months.
Most of my readers think of me researching Victorian fashions and prancing around the house in bustle dresses all day.
The reality is that I work a day job during the week to provide a living for my family. I have one career from 8 to 5 and a website business to keep track of in the evenings. To say I lounge around making pretty things and eating cucumber sandwiches would not be honest. (But it's a lovely thought!)
I don't wear Victorian clothes on a regular basis. In fact, it's really only a handful of times a year. But I LOVE to make them. So I press on.
I have journals filled with ideas on what to write about but most weeks find it very hard to write about anything. So the thoughts sit and blog articles and social media posts stay hidden from the world.
I want to be there for you, and to help you learn about costuming and sewing and how to make your impression better and how to bring the past into your life. But sometimes… the idea well is dry.
And there's no inspiration…
And I don't even want to look at my sewing room or even another pattern.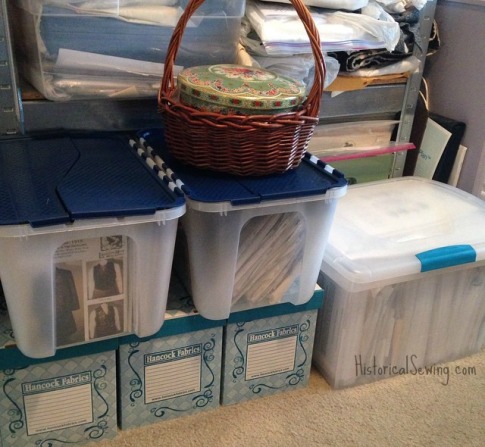 Then there's some days that I start looking at a pattern or pull out a book or open my box of embroidery thread and the inspiration is overwhelming. Then I have this sense of hope and a force that makes me want to Sew.All.The.Things! (You know that feeling.)
But the checkbook has to be updated and the mortgage paid that night. The coupon code for the next sale needs to be created and inputted.
Then I find myself at 9:30 at night frustrated that I didn't even get 1/2 hour of time to "play" with my sewing. (And sometimes play just means thumbing through Nineteenth Century Fashion in Detail or surfing through costuming blogs.)
After just about 7 years online doing a blog and running two online businesses I'm tired. I think it's called burnout.
It's also true that you can't constantly pour into others and offer help without your own cup being filled.
I think that's why my Costume College this year (2014) was less than stellar (sorry to all whose experience was otherwise but it's still my number one event of each year). I've been giving of my time and energy to sewing & costuming but not getting refreshed. I don't know if you're like that too, but I can't tell you the number of times I say "I wish I had more time to sew." I can't hide behind any mask that may have been placed on me with the vision that wearing tea gowns and doing dishes in an embroidered apron is normal or that I host numerous teas and dine by candlelight. (How darling that sounds!)
So in being honest, I live in a place that has the worst air quality in the U.S. I work a 40 hour/week desk job (most of which I do really enjoy!). My husband hasn't worked a full or even part-time job in three years and I have weeds all over the back yard.
But despite all this I have HOPE. I have JOY. I am blessed.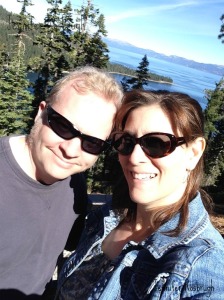 I dream of a simpler time. Not that the 19th century was simpler because it wasn't. It was only different than what we experience today.
Despite what others say I DO look at the past with rosy lenses.
I want all the good parts of the past to become part of my world. I DO want to host teas and wear hats. But the bed needs to be made, the bills paid, the grocery shopping done; and jeans and a t-shirt just make that work easier.
Perhaps I need to work on my perspective….
Oh dear.
So what's the solution?
I think it comes with our day-to-day choices. I DO want to wear skirts and shirtwaists daily. That only comes when I focus on sewing those articles then being brave to wear them to the office.
It comes when I allow myself time to think. To rest. To ponder. To do nothing. To watch Marie Antoinette and eat cake. To read novels. When I say NO to those things that won't lead me into the life I dream for myself.
It also means saying yes to good things and to cherish those around me.
So in being honest with myself, I am taking more time to rest. To look at my life and cut some things but also bump up the time I spend on others.
Lest you think I'm going away – heck no! Historical costuming is my passion and sharing it with those who love it too has been knit into my very being. I'm here for the long haul for as long as God allows.
Thanks for reading. Peace & love to you, my friends. <3
Jennifer