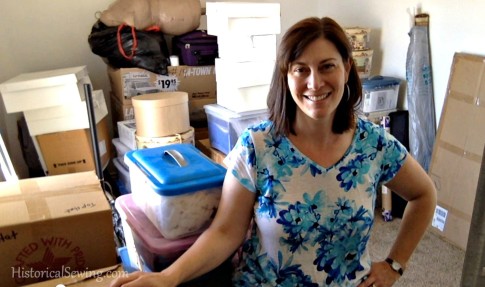 Hello my friends!!
I'm back from the adventure of moving 700 miles to a new home. I'm now in Utah about a half hour south of Salt Lake City. If you are in the area and know of dress-up or reenacting events please let me know. I want to join the fun and meet you in person! 🙂
A quick post today for those who want to try a new time period and don't know where to start researching. Welcome to my (still unpacked) sewing room for three tips on how to go about delving into a new era. Watch the video below:
Any other tips you might add when you very first start researching a new decade for sewing?