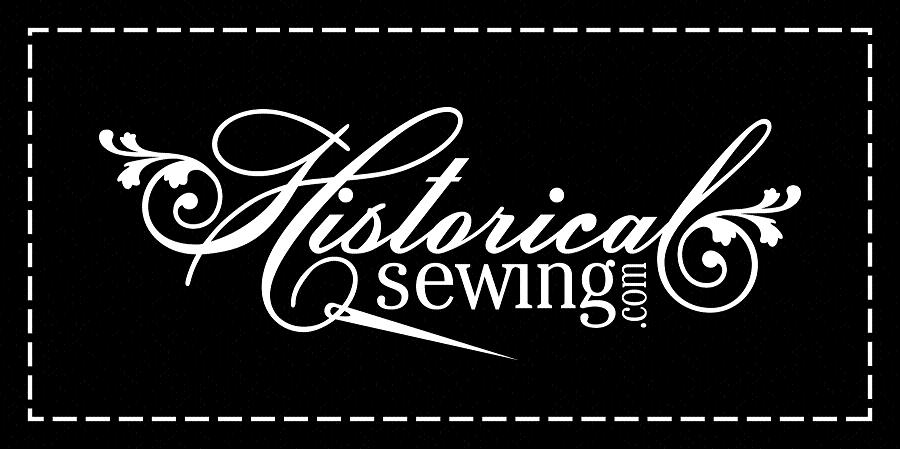 Special Note
We welcome all sewers from beginner to advanced; from those who just want to throw a party costume together to others who strive for the closest historical accuracy they can reproduce. However, our focus is primarily on historical costuming as a hobby and art.
We have many in our community who are re-enactors and are inspired by their research and vision in striving to make their historical clothing as close to the originals as possible. We honor your dedication and welcome your input so we can all learn.
But the bulk of what you'll find at the Historical Sewing blog is on the artistic aspect of sewing. The joy of the creative process. The accomplishment of completing your first corset. The fun of dressing up in a gorgeous gown.  If you feel you were born in the wrong century but love your 21st amenities, you will feel at home here.
Mission Statement
At Old Petticoat Shop LLC and our blog, HistoricalSewing.com, we are committed to helping others experience 19th century fashions through modern and period sewing techniques.
Whether you have sewn for decades or just purchased your first sewing machine last week, we want to be a resource for your sewing journey.
Our purpose is to promote individual sewing as a hobby and functional skill. With home garment sewing becoming a forgotten art due to the inexpensive ready-to-wear clothing available today, we desire to pass on the methods used by our ancestors through the exciting and creative medium of historical costumes.
Our goal is to provide specific, easy-to-understand sewing instructions, visual media of detailed pictures and videos and other educational resources to accomplish this purpose. We want to impress upon new and young sewers that the practical "chore" of stitching does not have to be boring.
In fact, expressing your personality through period clothing can be empowering. We love to sew and want others to experience the fun of creating too!
 What We Believe
By continually working on period and modern sewing projects, we know where our readers are coming from because we've been there. We recognize the lack of detailed how-to instructions that are included with today's patterns.
We know what it's like to spend hours on a dress only to find out it's not period accurate or looks terrible on our figure (even in proper silhouette undergarments). We appreciate the struggle and know that with the right tools, the next project will be better
We believe that by implementing the 5 Elements of historical sewing into every project, the best results will be achieved.
By breaking down the individual parts of a historical costume into workable components it will help to create a cohesive, functional, and beautiful garment.
We believe that modern techniques are efficient and time-saving shortcuts that can be used effectively in period garments. But we also recognize that sometimes a period method is the best method.
Opportunities
Sign up to receive our Free Sewing Newsletter. Each month a new article will be published first to subscribers before it becomes public on the site. These special editorials will jump-start your knowledge of 19th Century and Edwardian fashion.
When working on a particular project, be sure to visit the Research pages.
Visit the Old Petticoat Shop for our specific how-to-sew workbooks along with finished and half-completed (ready for you to finish, of course) period undergarments and accessories.
Delve into the lists of pattern sellers, costume supply vendors, trim dealers and other interesting sites on the Resources pages.
Please Comment on any post that strikes your fancy or urges you to try something new. Or Contact us for more detailed questions.
Share with others on the Historical Sewing Facebook page.
And Follow us on Twitter.
Be inspired on Instagram.
We hope you'll find some awesome resources you can apply right away to current projects. Bookmark us for future visits – we're updating the site all the time. You just might need that tutorial on pin tucks someday….
Welcome to HistoricalSewing.com!