Need to keep your undergarments from showing when you raise your arms?
Here's a quick tutorial on where to place hooks on your mid-19th Century (1850s, Civil War) waistbands and bodices to keep them connected.
The hooks are historically correct (although not the ones I recommend here) and also prevent your skirt from slipping around your corseted waistline.
Below is the right front hook on the bodice and it's matching bar on the skirt waistband.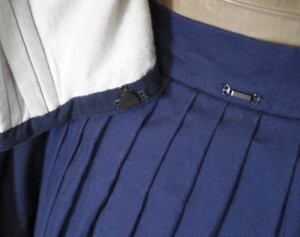 This shows the two bars on either side of the skirt side seam.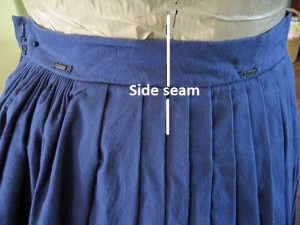 Here is the center back waist on the bodice. The two connecting hooks are placed toward the side seams, away from the side back/princess seams.