What better way to enjoy historical fashion than to look at the real thing!
I had the grateful opportunity to visit the Los Angeles County Museum of Art (LACMA) over the weekend. Through rain, fog, bright sunshine and a blowing snow storm (complete with police escort!) my husband and I got to gasp, drool and read about real clothes from 1700-1915.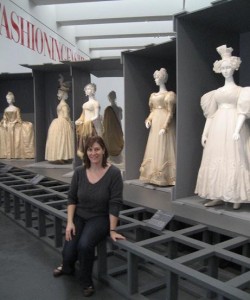 First was a quick stop to the 19th Annual Motion Picture Exhibition at my old alma mater FIDM (the West Coast home of Project Runaway). Although no photos were allowed, I made a quick sketch of a wrist button idea that would work great on a long Regency sleeve. And the idea came from Cate Blanchett's kirtle in Robin Hood.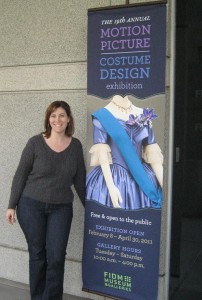 After lunch we headed down Wilshire to LACMA.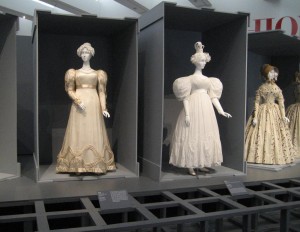 The gowns were incredible.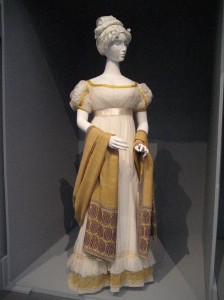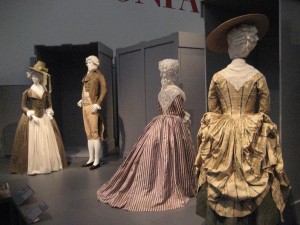 The embroidery amazing.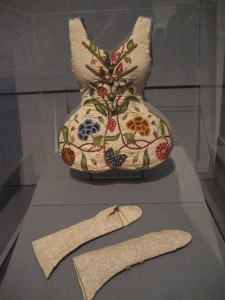 The accessories to die for.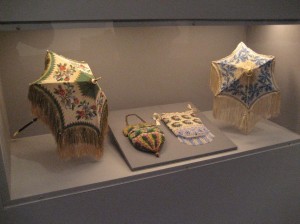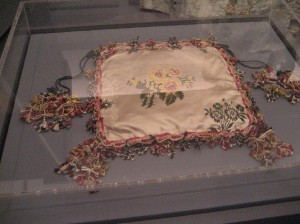 Over the coming weeks I'll be sharing some of the 475 photos I took of the exhibit. (Isn't digital photography great?)
I'll point out some details and how you can implement them into your own projects.
Somehow these beautiful costumes people wore centuries ago have traveled through time so we can be awed by the craftmanship. Enjoy the views!