Initial progress has been made on my ca. 1811 embroidered voile Regency gown.
I pulled out all my most recent dress patterns and decided to go with a combo of my last Regency ballgown and the bodiced petticoat I made for under it.
Here I'm tracing the original pattern. I then cut down the neckline, lowered the center back so it was more straight across and traced out a waistband piece.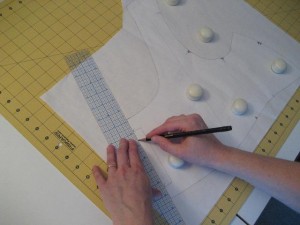 I also took that ballgown sleeve and cut it down quite a bit. Here is the revised pattern in progress of being re-sized.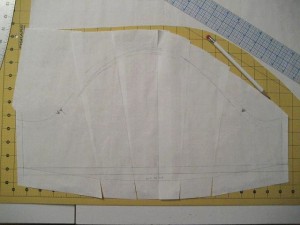 I had to make a mockup of the sleeve 'cause I wasn't sure if I'd cut the pattern down enough. After reviewing my yardage (from the drapes) I think I can get bias false sleeves out of it too. Yippie! So I made up the lower sleeve pattern from looking at both the LaMode Bagatelle pattern and in Jean Hunnisett.

On the drapes I ripped out all the hems (sides and top), pressed with much steam and heat to get it flat as possible. This fabric is so sheer!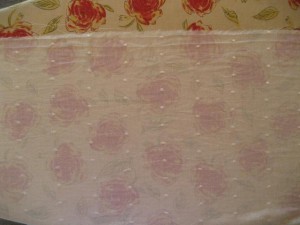 Then got to cutting out the skirt panels following the embroidered edge for the hem and finished with the rest of the bodice pieces.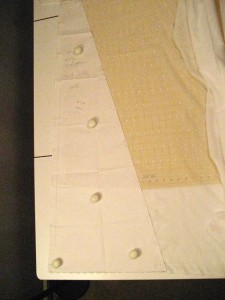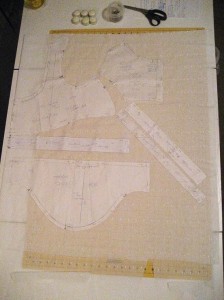 Even though the event this dress is being made for was cancelled, I'm still going to hurry and get it done so I can start on the Purple-Bustle-Goodness dress for my May event. (I really need a good name for that project!)