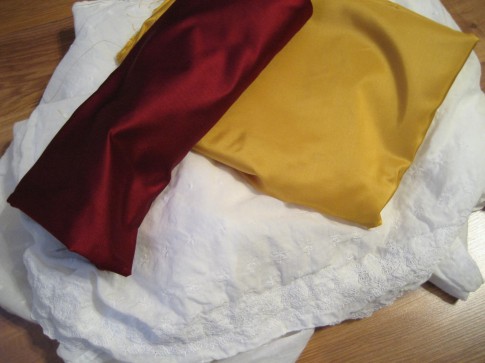 At my whirlwind trip thru downtown LA in January, I couldn't resist picking up some silk for a new spencer. I must have a new outfit for my attendance at Jane Fest in April and it WILL be accompanied by a spencer.
My friend and mentor, lana/Lily, and I kept coming across the same shades of yellow in the available silk taffetas. When the time came to finally decide on a color, the gold just screamed 18th Century and would be delightful as a spencer jacket. (Of course, it would also make a stunning robe a la francaise too. But that's for another day…)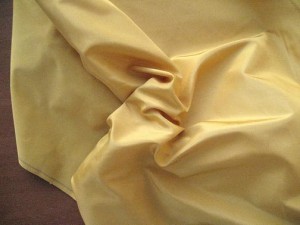 Isn't it brilliant? Love it.
So the next step to this new garment is researching a design. I rely heavily on period fashion plates and existing garments, as well as movie costumes, to inspire my costumes.
Here are the books I initially looked thru for inspiration.
Costume in Detail 1730-1930 by Nancy Bradfield
Four Hundred Years of Fashion published by the Victoria & Albert Museum
Nineteenth-Century Fashion in Detail by Lucy Johnston
Costume Through the Ages by Erhard Klepper
But as I decided on this with it's lovely pompoms…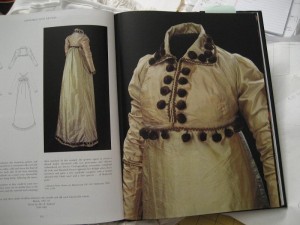 Then I found a buried photo of two ensembles from the movie Persuasion.
Ah! It's a gold spencer. Velvet, but it's gold and looks so lovely over the white sheer dress.
And on closer inspection, it's made with a red piping along the CF and collar with tiny red buttons. I'm sold.
So off to my stash I go 'cause I KNOW I have the perfect remnant of red silk satin.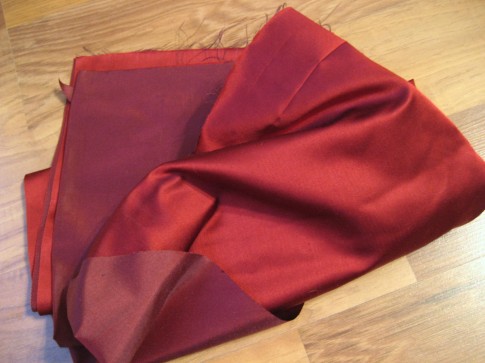 It's such gorgeous fabric! Left over from piping and lining I cut out for a shawl that has never been finished.
So what about this?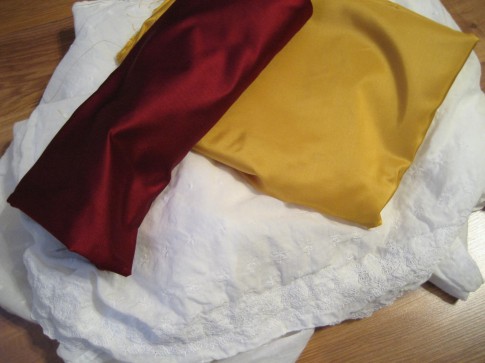 I'm so excited to make this new spencer!
What colors have you made spencers out of?