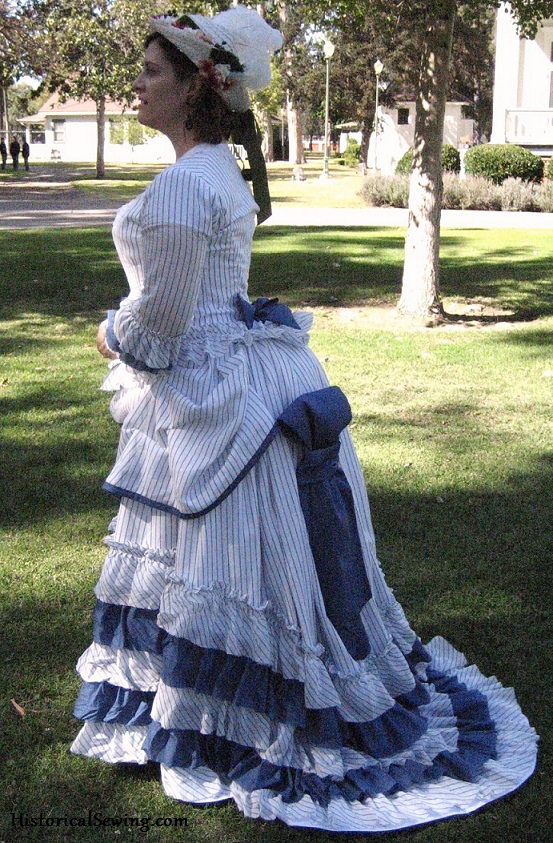 Where do you want to time travel in your sewing today? 
Start bringing the past to life through a variety of online classes to help you prepare your historical wardrobe. Be it the all-important undergarments that create the silhouette or the fashion and accessories to complete the outfit. What do you need to make next?
All On-Demand online classes have 24/7 unlimited access. Each class is broken down into easy-to-follow lessons complete with handouts and homework assignments to keep you on track.
For general information on how our online classes work please visit this page. 

Victorian Bustle Day Dress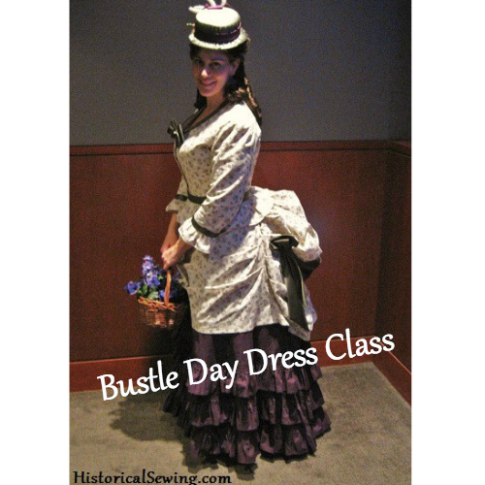 LOVE the Bustle Era but don't know where to begin to make a dress? Confused on how you build a bustle costume? Need a push to get that new 1880s project finished?
This class is for those who are truly serious about making a beautiful 1870s or 1880s dress! 
Through 6 lessons we'll cover all the bases needed for a complete bustle dress. Each lesson has a minimum of 3 videos (and many lessons have 4 or more) along with a packed accompanying PDF handout! You get over 4.5 hours of video tutorials!
Find out more about this on-demand dressmaking class

Victorian Undergarments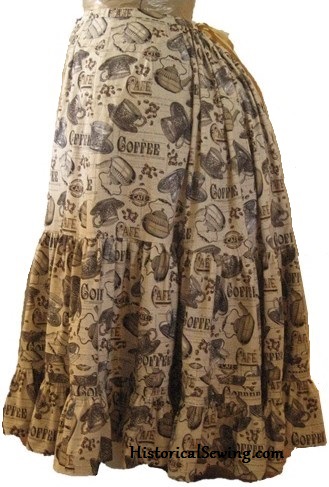 Are you new to historical costuming and don't know where to begin? Perhaps you've been sewing period clothing for a few years but you've never sat down to make a set of undergarments – well, time to get 'em done!
If you want to get into historical costuming and not just dream of the past but dress in the fashion too – this is where to start! 
Through 6 lessons with 6.5 hours of video tutorials we'll cover four undergarment projects so you'll be ready for the real dressmaking and the dressing up.
Find out more about this online undergarment sewing class
Victorian Corset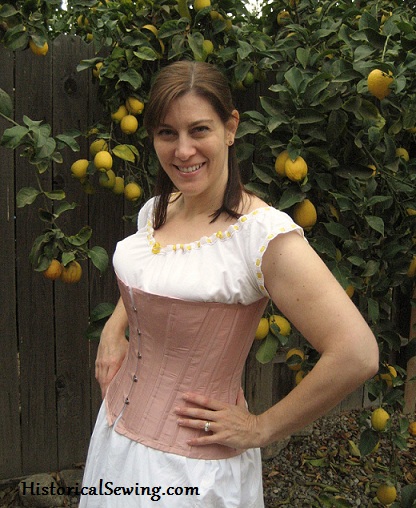 An hourglass figure. Back support. Beautiful Victorian shaping. Looking like you stepped out of time. A corset offers all these plus the confidence in your demeanor and spring in your step.
Your lovely 19th century gowns need a firm foundation. You want to "do it right" with a corset silhouette but have no clue how to make one. This online class is only for those truly serious about learning how to sew a Victorian corset suitable for under mid-to-late 1800s costumes. Are you ready?
Through 4 lessons with 3.5 hours of video tutorials together we'll cover fabrics, specials tools, corset construction and the all important *fitting* and pattern alterations to bring the essence of the Victorian era to you. It's time to time travel!.
Find out more about this online corset sewing class
1880s Bustle Era Hat (works for 1870s too)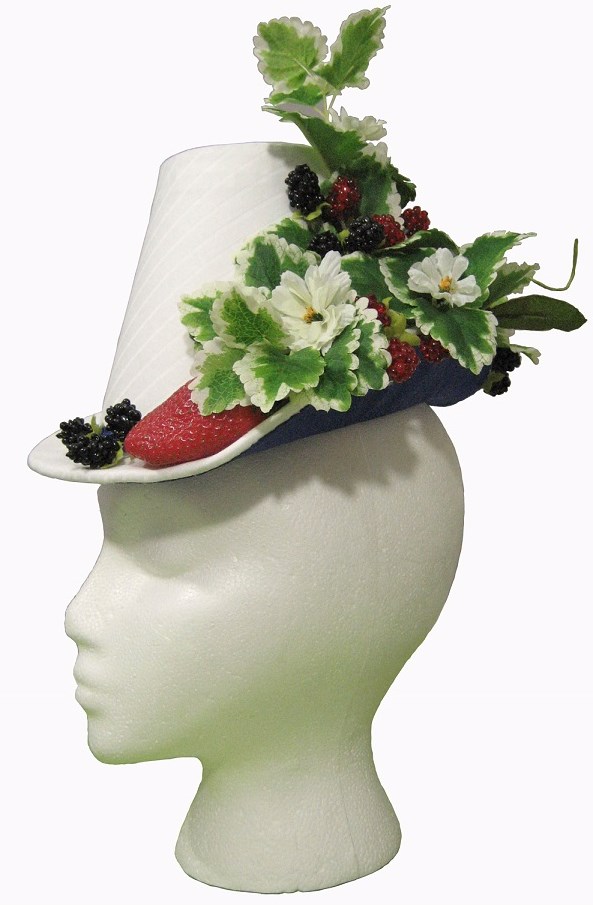 You have your bustle dress but now it's time to complete the outfit with a fantastic hat! But you have no idea how to make one, where to get started, or even what supplies you need. You need HELP! 
Stop dreaming – this is the class for you! 
 
Through 4 detailed lessons, we'll cover all the steps needed to create a buckram hat with formed crown and brim. Each lesson has 3 to 5 videos along with an accompanying PDF handout complete with homework assignments to keep you on track with your project.

Find out more about this online millinery sewing class 
Lobster Tail Bustle (for Early or Late Bustle Eras)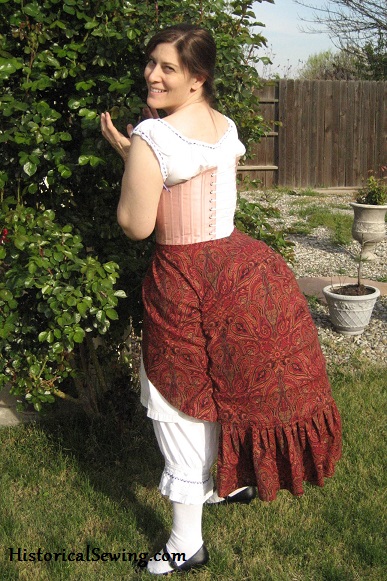 Want to sew a 1870s or 1880s dress but need the bustle undergarment first? Confused of where to start when making a bustle? You've come to the right place! 
Through a short but detailed 2-lesson class we'll walk through each step to create a lobster tail style bustle support. Each lesson has 5 videos along with an accompanying PDF handout and homework assignments.
This is a beginner to intermediate level class. So if you're new to the Bustle Era (1870s & 1880s) you can start here. (This project is also included in the above Victorian Undergarments class if you are starting from ground zero.)
Find out more about this online bustle sewing class 
More online classes will be coming soon!
For detailed assistance with the our sewing classes, we will be hosting online workshops through a private Facebook group. Those who have purchased these classes will have a chance to ask the instructor for personal help on their projects while interacting with other costumers from around the world.
All classes are available for year-round enrollment. Join us today!