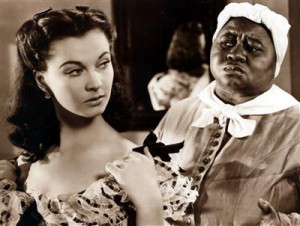 If you're a woman Civil War reenactor you've probably had a few discussions on hoopskirts – their size and construction – and their older cousin the corded petticoat. You may also know of the debate that rages about the historical accuracy of corded petticoats worn during the
1860s.
Not to go into great detail on historical use, but I believe the general consensus is that once the wired hoop skirt/crinoline became widely manufactured, women jumped at the chance to free their lower limbs from the layers of petticoats and did not retreat back to their corded petticoats.
When you adopt a new style/fashion or better-made clothing, you rarely go back to what you were wearing before. Would you agree?
Take, for instance, late-19th Century corsets. As more "health corsets" appeared on the market, women adopted these new styles and let the waist-cinching, heavily-boned corset fade away.
It is the same with the mid-20th Century girdle. Today we have much better "body shapers" in high-tech fabrics to hold in all the lumpy, bumpy areas so that we no longer wear girdles under our modern clothes.
So in my opinion, (and you can disagree), our ancestors put off wearing corded petticoats when the freeing hoop came their way. But that does not mean the garment itself became obsolete. It may have been many years before everyone stopped wearing them. The older generation may never have adopted them.
The wired hoop skirt was created in June 1856. And they became inexpensive and readily available to nearly all women. However, women probably still wore corded petticoats and crinolines for a few years more. Not everyone adopts the new fashion right away. The Victoria's Secret Miracle bra still scares some women.
Once a new device is on the market, the older model is not written or talked about. The latest and greatest gets all the news stories. (Remember the iPod first generation? Or better yet, the Commodore 64?) The older gadgets get tossed into the Sentimental, Old-Fashioned, and History files for dissemination in college research papers.
Specifically speaking of American Civil War reenactors, much discussion is heard on whether to wear a corded petticoat or a wired hoop skirt when working around campfires. Which undergarment is easier to wear?
In my own Civil War reenacting circles this is widely debated. However, within my specific group (Historical Citizens Association), one of our cooks, Becky, prefers a small wired hoop rather than layers of corded and plain petticoats. She stays cooler with the hoop due to the air flow under it. (Breezes are lovely.) She also finds it easier to maneuver around the cooking area in a hoop that has a slight "swing" to it. I have to agree.
This leads to the question, if once you wore a hoopskirt for even a bit, would you find it hard to go back to wearing multiple layers of petticoats? I say yes.
But some say the softer folds of the corded petticoat are less likely to brush the fire. Possibly. But I will promote the lightweight 90″ hoop over 3 layers of petticoats any day. And in the end, all of us must remember to practice attentive fire safety when around ANY campfire
– period setting or not.
So I think yes, of course corded petticoats were still around in the early 1860s. But I also think that if women had any means to purchase the new hoop contraption they would have done so. I know I would have.
What are your thoughts? Do you think corded petticoats were still as widely popular during the Civil War years as they were in the early 1850s? Post your comment for discussion below.