Online Historical Costuming and Sewing Workshops to Help You Create 19th Century Garments
How many times have you looked at a costume project and wished there was a class you could take that would show you, step-by-step how to accomplish it? Now there is!
Historical Costuming Workshops
Want to make a corset but afraid to go it alone?
Ready to tackle a new time period but need guidance to do it correctly?
Excited to finally attempt that project you've been putting off?
Ruth B – "I truly did enjoy your class. I found exactly what I was seeking and oh so much more."

Joy Dingman – "I had a great time Jennifer, and learned a lot! Hopefully in the future I will be able to take more of your classes. They were fun and I looked forward to the lessons each week. Thanks again!"
Current Online Classes – all are available for year-round enrollment:
19th Century Cartridge Pleated Skirt  
All classes are available with unlimited access that never expires. 
Join other historical costumers in an online setting with an experienced instructor as you progress through detailed lessons. Learn from others and share your knowledge through a private discussion group for your specific class. Pick up handy tips & techniques. Be inspired to get sewing!
Jocelynne Woolf – "Jennifer, my sewing had already improved so much by just following your blog. Taking your classes has been an absolute game changer. Sometimes I can't believe the level of improvement. I know this won't be a perfect corset, but I fully believe it will be my best yet!" 
Class & Workshop FAQs (aka How they work and what you get with each class)
Online classes are set up with unlimited access 

Classes are based on specific sewing project(s)

All classes are available for year-round enrollment 

The online class lessons are presented through a variety of media including videos, photos & PDF handhouts

There is no specific "live" time for workshops as we have students from around the world and would be impractical to have live class times

Videos accompany each class lesson covering specific topics for those tasks

Each lesson includes an extensive PDF handout with detailed instructions and homework assignment

Discussions during the workshops will take place on Facebook in a private group setting which offers valuable benefits such as:

Personal access to the instructor's extensive sewing & costuming knowledge

Q&A regarding the class in progress

Additional videos on specific techniques

Encouragement both to & from fellow students to keep you motivated
Life happens when there are sewing projects to be finished. If you cannot finish the project lessons – no worries! Our online classes come with unlimited, 24/7 access!
All international students welcome! Instructions and measurements presented with American English standards.
Attention EU students: our classes fall under the new 1/1/2015 digital VAT regulations. All online classes and workshops will have your EU country's VAT tax rate added at checkout. Class fees shown do not include VAT.
Veronica del Rio – "I had the opportunity to sign up to this class last year. And it was great. I learned many new techniques and I had the opportunity to share my hobbies with wonderful people. And although English is not my native language, I had no problem following the course. Jennifer is a great teacher. Recommend this course to anyone interested in having a beautiful dress and have fun."
Registering For an Online Class: (August 2017) We have a NEW online class platform!!
Click on the class link (listed on this page) to learn more about the project and techniques covered throughout the class. Check out with our secure shopping cart using PayPal or a debit or credit card. Your payment method is secure and the instructor, Jennifer Rosbrugh, and Old Petticoat Shop LLC do not have access to your payment account information.
Please download the class PDF directly after purchase. It contains information on how to access the class. When you register for a class within 24 hours you should receive an invitation email to join the private Facebook group. Let us know if you need us to send a new invite.
Skills Required: Each class description will note the difficulty level. Most classes will fall in the intermediate range with advanced techniques presented from time to time. Classes assume students have basic sewing knowledge, including how to operate a sewing machine and general sewing tools. A familiarity of 19th Century history and dressmaking is helpful but not required.
Computer Requirements: Standard definition (some with an HD option) videos for each class will be available for streaming view only on this site. (Videos are embedded links from a third party hosting server – Vimeo.) A high-speed internet connection will make the viewing more enjoyable with less buffering time.
Lesson outlines will be available in basic PDF format and are readable through Adobe Reader (which your computer or mobile reader probably already has installed). Please visit the Adobe site to download the latest version. This software app is free.
Evette Nixon – "Your videos are a big help. 🙂 I look at each video about three times, watch it first then stop it and replay and pause. The last time I viewed the video, I run it through all of the way as a checkpoint. You are a very good teacher."
Refund Policy: There is no pressure to complete a class as you have unlimited access to it. No refunds will be issued for online classes due to the intellectual property and materials shared during class. For more information, please read our Terms of Service.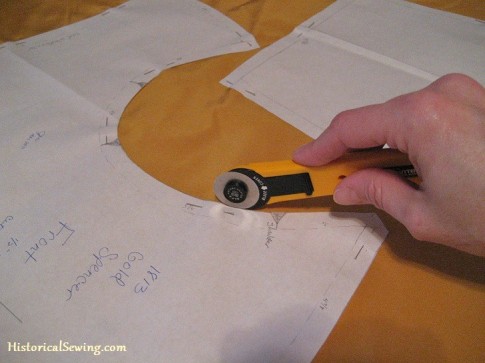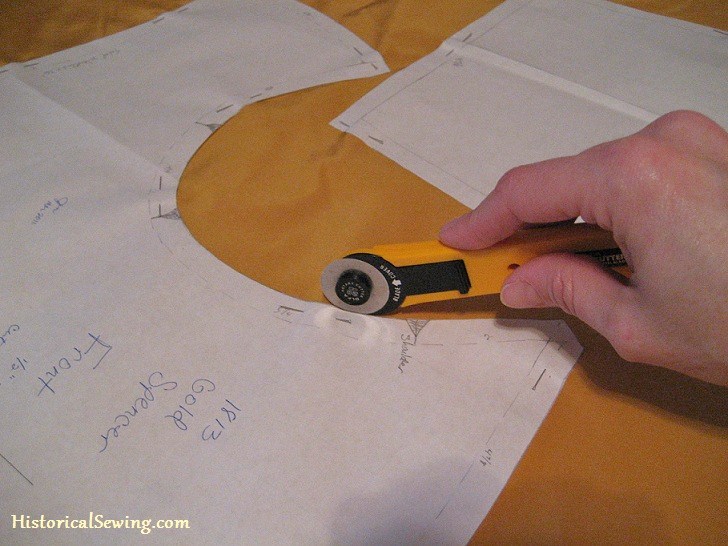 What people are saying about Jennifer's online classes:
Becca Hill – The Victorian corset class I took from them was AWESOME!… The class is amazing!"
Verónica Del Río – "Thank you all for these wonderful weeks. It was a pleasure to share with you. I learned a lot with you. Especially thanks to you, Jennifer. For your kindness, love and support. And because you're a great teacher! Your courses are fantastic!"
Laurie Eisenbraun – "The wealth of knowledge and sewing supply sources I've gotten from this group is unbelievable!"
Trudi Schooley – "This has been a great class, Jennifer. I can't wait to make some more [hats]. And got so many great ideas from the rest of the group."
Val LaBore – "I enjoyed [the class] too. Kept me on track to finish mine."
Christina Papp – "I've been very happy to be a part of this group and have learned SO MUCH by reading everyone's posts, watching Jennifer's videos, and seeing all photos posted."
Tonya Clevenger – "Well, Here it is [photo], nothing fancy but I am proud of it…never thought I could make a corset!! Thank you Jennifer…"
Connie Whittlesey – "All done. Thank you Jennifer so much for this. I would never have tried this alone. It may not be perfect but I now have the confidence to step out of my tiny little box I have been sewing in. Seeeewwww much fun!"
Dawn Burke – "This is an awesome class! I'm not longer afraid of corset-making. :-)"

Karen Helle – "Thank you, thank you, thank you!!! I have had so much fun."
Historical Costuming Classes & Workshops with Jennifer Rosbrugh
Sign up now and improve your skills!
Current Online Classes – all are available for year-round enrollment:
19th Century Cartridge Pleated Skirt  
More classes coming soon! We are currently working on Regency spencer classes for Fall 2017 as well as a set of classes for 18th century garments coming in late 2017 and in 2018. Stay tuned!
Here are a few potential, upcoming classes & workshops:
Regency Costuming Over 40

Early Edwardian Corset

Set of Undergarments (Edwardian)

Bustle (petticoat style)

Victorian Bodice Fitting and Construction

Sleeve Fitting

Pleating Techniques

Victorian Trims (of all sorts)

Fabric Selections

Hook & Eye Tape Application

Hand Stitches
If you have more class suggestions, please contact us or post a comment below.