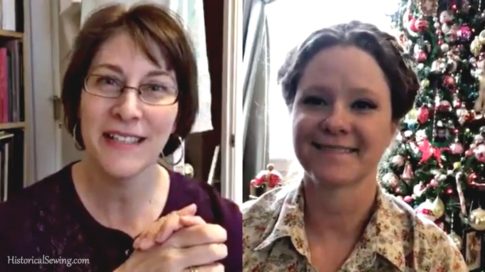 My last post on perfectionism and judging in our costuming circles was quite popular. It's worth sharing our love of historical sewing with other, but we must be careful not to put our own viewpoints onto others creativity.
I wanted to chat about this more, so when my friend and class assistant, Gina White of Beauty From Ashes, had thoughts she wanted to get out too, we decided to chat over a Facebook Live session.
For those of you not following my FB page, here is the full video. We'd love to hear your comments on the topics we mention! Post them below.