So many components go into creating clothing from the 19th Century. Going beyond the basics of line, proportion/scale, color and texture, these 5 Elements are crucial to successful historical costuming. Start with these Elements and adapt them to your specific project.
Element #2 – 

Fit
The KEY to true period fashion is how garments fit the body.
A change of seam placement can push your design into another decade – as with our 1831/1895 example in Element #1. Before commercial and mass produced clothing, garments were made to fit the wearer. Fit is important as it shows that the clothing was made to the body to bring attention to its best attributes (small waist, shapely shoulders, etc.) and is a mark of advanced dressmaking.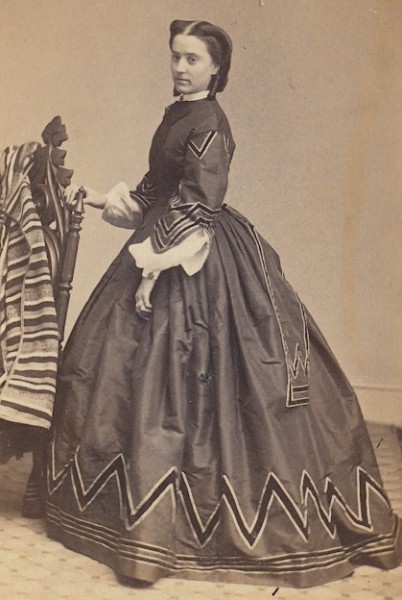 It is rare to produce a perfect fit right out of the box (or pattern envelope) even with advanced pattern drafting. You will nearly always have minor adjustments when transferring the design from flat, 2-D paper to draped fabric around a living body.
But challenge yourself to fine tune your fitting skills. Your costume projects will start to take on the appearance of real clothing – creating an exciting dress-up wardrobe.
Back to Element #1 – Design/Silhouette
Forward to Element #3 – Pattern, Tools & Notions