A full afternoon of Regency costuming! I visited the newly formed JASNA Central California costume group to share basic early 1800s fashion styles and where to start their projects.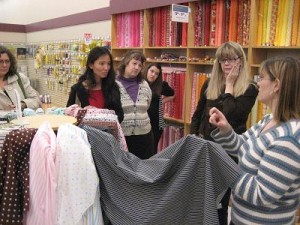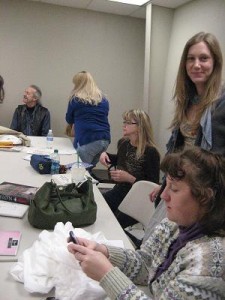 We reviewed undergarments (chemise & corset, bodiced petticoats), day dresses, ball/evening gowns, spencer jackets & the pelisse and briefly touched on menswear.
We drooled together over the styles in the Kyoto Fashion book and paper doll books by Tom Tierney. Much discussion ensued over available patterns (both from independent publishers and the Big 4 pattern companies) and which ones would be good to start with.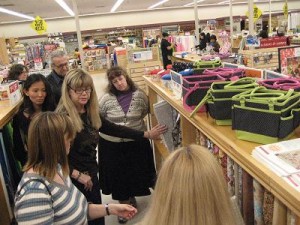 The second part of the class we wandered around the Hancock Fabrics store to find suitable fabrics for day wear, evening dresses, white costumes that are versatile with colored petticoats and brocade-type fabrics for waistcoats.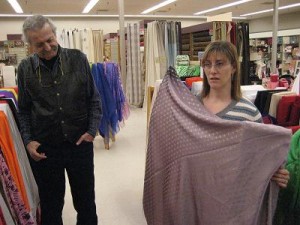 Overall everyone received so much information they just have to decide what they want to make first! I say, start with the skin out with a chemise and then your support garment (short or full-length period corset or a modern push-up bra, in a pinch).
Thanks to the nine members of the group for attending. Best of luck with getting your projects started!