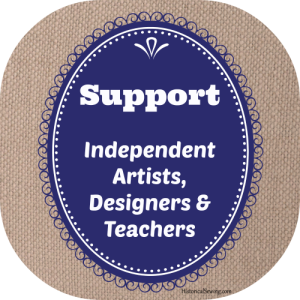 A thought that has been on my mind lately is the appreciation (or lack thereof) of those who provide goods and services to the historical costuming community. It's true we have a small community. But it is growing too – hooray!
Sometimes I think we forget that many of those who provide patterns, fabrics, trims, accessories and the like for our consuming passion of costuming are small businesses. Although we are patrons of large businesses such as Hobby Lobby, Jo-Ann Fabrics and other chain stores, so much of our supplies come from individuals that have worked hard to provide for what we need.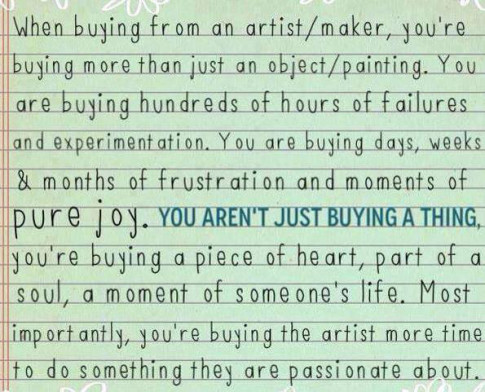 Many of us individuals and small teams providing these goods & services make our living doing this. Yes, we do some work, get paid honestly for it, and then buy groceries for our family. It's the same process as other "day jobs."
This takes TIME – lots of it. We don't spend our hours simply playing with pretty fabrics to come up with a new pattern or sewing class or go to the park to sketch new shoe or notion designs.
The design part is minimal to the work we do with actually running a business and performing customer service. (I know I REALLY appreciate good customer service from small businesses in our community. Their service inspires us and keeps us as repeat customers.)
Those of us in this "cottage industry" work to deliver the best of ourselves into what we produce to serve those in our community.
We get feedback from YOU on what you need to learn or patterns that can be created or fabrics to source for your projects. We labor over how to make that happen, to the best of our ability, to satisfy what you are looking for – or even what you don't think you need. 🙂
Our skills, our YEARS of experience with trial & error projects, and perhaps even our formal education all go into creating goods and services for our fun and unique community.
So as you go about pursuing notions for your latest sewing project, shoes to complete that outfit, or simply signing up for a sewing class, remember those providing yummy and necessary goods and sharing their knowledge have come a LONG way and have a heart to provide for us.
Just as we willingly pay other skilled workers for their talents such as plumbers, auto mechanics, and coffee baristas, remember the same force of creativity and background knowledge goes into creating new pattern designs, finding the perfect source for organdy, or researching the latest in technical sewing advancements.
Let's support & encourage those who do such lovely work that keeps us going in our own creative projects!!
As a sample, here's a VERY small list of those working hard to serve us in our historical costuming.
Heather at Truly Victorian
Lauren at American Duchess
Lauren at Wearing History
Diana at Renaissance Fabrics
Jennie at Sense & Sensibility
JoAnn at Laughing Moon
Cathy and Marian at Your Wardrobe Unlock'd
Taylor at Dames a la Mode
Alicia at LBCC Historical Apothecary
And myself, Jennifer, here and over at Old Petticoat Shop
Visit and support these true artists and crafters. Tell them I sent you! 🙂