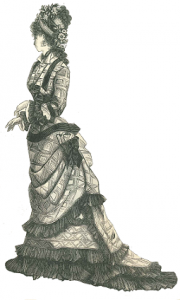 Presenting new online classes for a variety of topics for historical costuming!
The first class, starting September 24th, is a 6-week class making a Victorian bustle dress. Get more info here:
Victorian Bustle Day Dress Class
We're so excited to work with you creating fantastic costumes all while learning new techniques, discovering period methods, and having fun! See you in class!