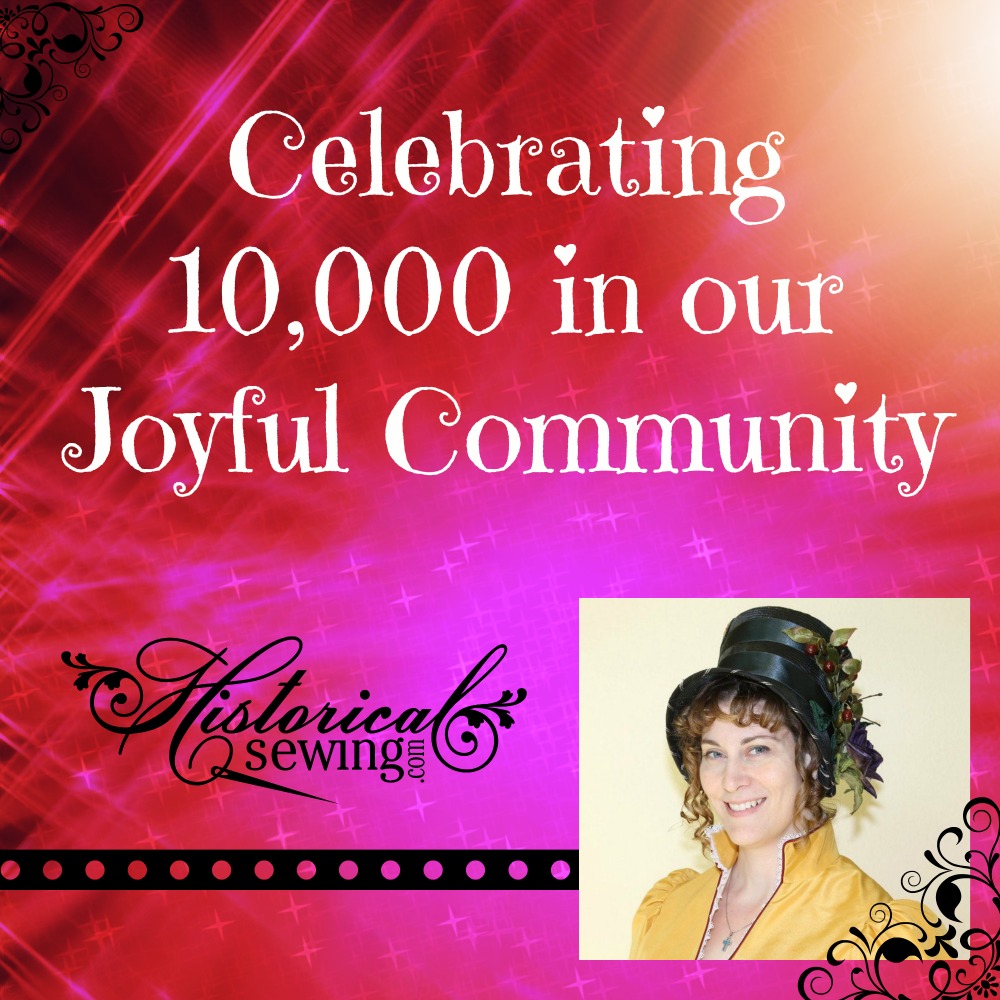 We are approaching 10,000 fans on our Facebook page and we want to celebrate YOU!
In honor of this great milestone, we want to give away a valuable seat in our next online Victorian Corset Class! 🙂
Congratulations to Julia Allison who won the spot in class!!!
You can read all about this popular online class on the class registration page. Seat is valued at $75.
The next session starts Tuesday, April 1, 2014 (no kidding!)
Giveaway time runs until Sunday, March 31, 2014 at 12:00 am PT. 
Giveaway is open to all interested students around the world. Void where prohibited. Read more info in the Terms & Conditions.