Services
Online Historical Sewing Lessons
Custom Tailored to YOUR Specific Project – Covering most 19th Century garments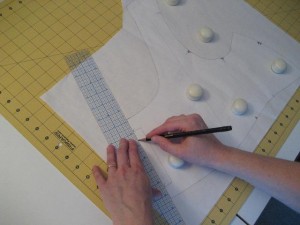 Have You Experienced Any Of These?
*You've wasted too much time staring at the instructions that came with your pattern and have no clue what to do with them
*You've sewn together the bodice mockup but have no idea where or how to adjust the fit
*You're confused with how to cartridge pleat
*You're stuck with what to do next on the half-finished skirt
*Your dream dress calls to you but you're not sure where to begin (pattern? fabric? corset?)
*Your time is running out and need some short cuts to get the project done quick!
Connie Whittlesey:
"Pushed through and completed the new mock up! Fits great!!
All the adjustments that you suggested Jennifer, worked perfectly!"
Do you wish there was someone you could call on to walk you through the rough spots…
This program is not the teachings you get in run-of-the-mill fabric store classes. You will learn and accomplish things that would make your home-ec teacher's head spin.
You can't take your costume sewing to the next level without working on your skill. Taking action on your projects is the only thing that will improve your sewing know-how. The decision to take the time to devote to a garment is a good start. But you have to actually DO it.
What if you had a mentor who'd been there, walked the same road and achieved success? Someone who believed in your work and wanted to see you all dressed up and the Belle of the Ball? Someone who knows what it's like to have to sew on 87 velvet leaves starting at 4am when the bus leaves at 7am.
 
Break free from confusing pattern instructions
I started out completely dependent on commercial patterns and the instructions written for them. For a while I wondered out loud if I would ever attempt to sew something on my own. To create a Victorian costume from scratch when no pattern existed for the design I wanted to make. How was I going to do that when I desperately NEEDED those pattern instructions?
So I took more training and began to see how I could break that pattern addiction. The key was to keep working, keep sewing projects and keep learning the tricks and using the tools to get me free. You have to break down your project into step-by-step sections and know where you want to end up.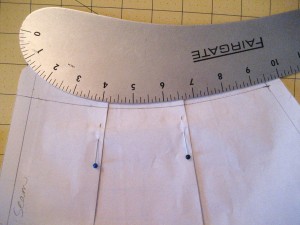 Get Step-by-Step Strategies for Completing Your Historical Costumes
Do you struggle with or want to know more about any of these?
Interpreting Commercial Pattern Instructions
Writing Your Own Sewing Instructions
Patterning/ Pattern Drafting
Draping Techniques
Fitting Issues
Sewing Techniques – both Modern and Historical
Fabric Selections
Pattern Selections
Design Help
Only 10 students are in active lessons at any given time.
Claim your spot below!
Val LaBore:
"I had a really hard time getting started on this… pattern. There is only one sheet of directions, and they're minimal. It has a two collar option, one being a contrasting collar, but it's not really clear how to do that, especially if you've never done a lapel collar before.
I ended up begging for help and Jennifer Rosbrugh of Historical Sewing stepped in to try and decipher the directions…. Since the directions only showed a drawing of the jacket w/o a lapel, that confused me further. After a week of going back and forth, Jennifer was able to write up some new instructions for me and it was enough for a light bulb to go on and have an ah hah moment."
Custom Historical Sewing Lessons are taught online through a variety of media including: video trainings, email, Facebook chat and Skype.
Each lesson is tailored to your specific project and questions.
1 - Hour Custom Sewing Lesson

: $25
Covers a single area of your project such as fabric or pattern selections; or single technique; or analyzing one section of your commercial pattern instructions; or other options
Email assistance
Facebook chat
Up to 2 video lessons based on your custom question
3 - Hour Custom Sewing Lesson

: $70
Covers 4 areas of your project which can include: pattern drafting, fitting help, draping exercises, analyzing commercial pattern instructions, sewing techniques and other areas

Email assistance

Facebook chat

Up to 3 video lessons based on your custom questions
Custom Pattern Instructions – Interpreting or Rewriting

: $47
Covers analyzing your commercial pattern instructions and walking you through them so you fully understand how to put the pattern together; or rewriting the instructions for easier understanding of how to put the garment together

Email assistance
For longer hourly lessons or on-call assistance with complete reproduction sewing projects, please contact us.