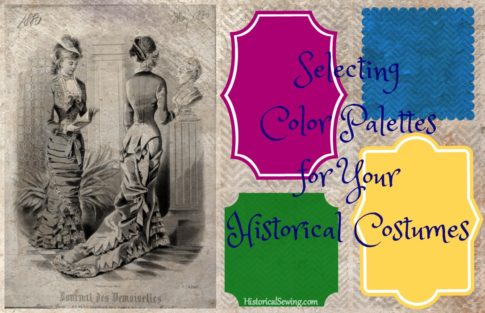 You look fabulous in red. Or purple may make your heart sing. But green is calling to you recently.
In all the colors we have to play with in creating our historical costumes, how do you decide what to use? What shades are complimentary to each other? Will they "look period"?
And how do you take a source of inspiration and change the color successfully in your re-creation?
When I was starting out making many of my own clothes when I was a teen I found myself often looking for fabric to match what I saw on the pattern envelope. It wasn't easy for me to think of other colorways or trim ideas.
(I'll confess it's still difficult for me as I'm mainly an engineer rather than designer.)
I use a TON of fashion plates as inspiration for my historical creations. Museum garments are used often too in my sewing room.
Rightly so, there is a purpose of using fashion plates and copying their colors.
Side note: fashion plates in the 19th century were hand tinted by various women in their homes and each chose colors she liked. This is why you'll see the same fashion plate presented in different colors.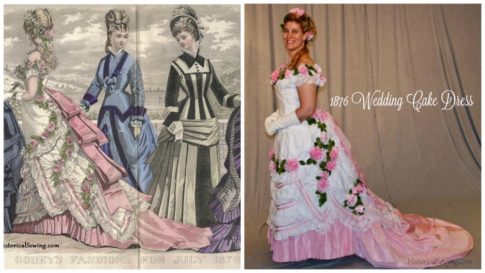 I'll admit to duplicating fashion plates in both their design and colors. In my reproduction of the July 1876 evening gown from Godey's I searched for the same pink silk taffeta to use.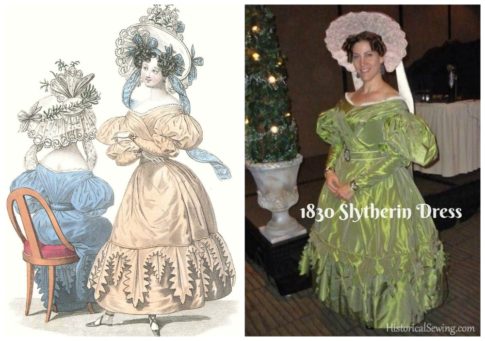 In neutral or light colored plates it becomes easier to go "off book" and do your own color palette. My 1830 Slytherin Dress was from a plate colored in a creamy beige.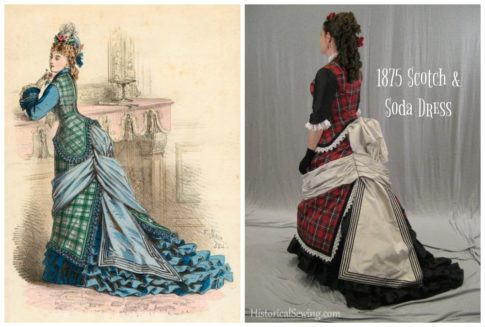 Yet, with the plate reproduction project of my 1875 Scotch & Soda Dress I knew I wanted a plaid and built around my family's red MacGregor tartan sett.
So, what if you are really stuck with selecting a color palette? A couple options to consider:
Get out the colored pencils or crayons and play with black & white copies of fashion plates. You can find them in books (Dover ones are especially the ones to look for.) Or simply make a copy of your favorite plate by printing in black & white.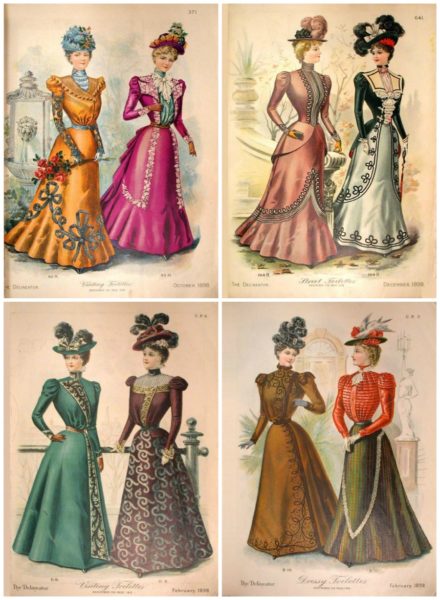 Look at other plates of similar styles from the same period.
Needing evening gown colors? Look at both plates and original garments to find a selection to choose from. Go for the set that makes your heart happy.
The Victorians loved some crazy color combos that appear hideous to our modern eyes. Ask yourself if you want to take a risk and do the same. Or perhaps you'll stay subtle with general shades and modest trim.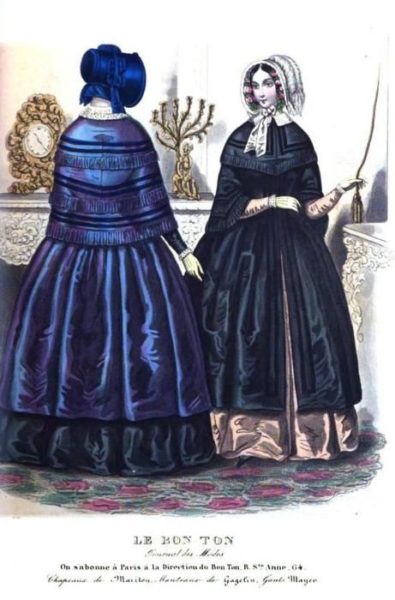 Think about the colors that look good on you. What's in your contemporary closet? Do you get compliments when wearing yellows? Or greens? Do you match to your eyes with your modern blouses?
If you're unsure of main colors and don't want to be "risky" with your choices, stay with neutrals for the main color and concentrate on trims and accents.
Generally, a Victorian ensemble will have one main color and one or two contrast ones. In more neutral color schemes an unexpected contrast will give you that "pop" of color that creates a masterpiece design. Lime green with subtle brown or a spot of brilliant red on a gray base are two examples.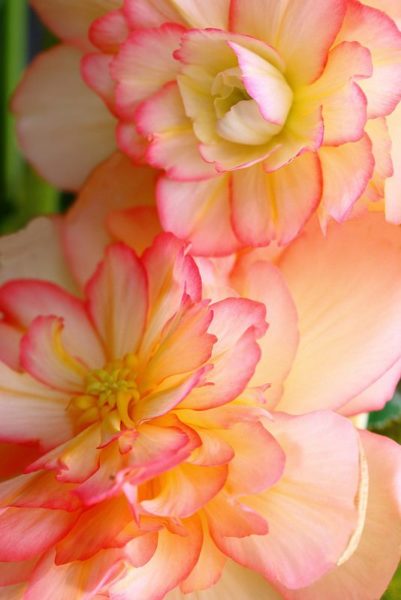 And finally, look to nature when in doubt. God has given us gorgeous color palettes right outside our door. No need to agonize over what goes with what.
Sunsets, flowers, greenery, forests, oceans, rocks, trees, vegetables & fruits, mountains, clouds, rivers, and so on. All with perfect color schemes for you to adapt into a fashion project.
Do you struggle with selecting colors for a historical project? Or is that a step you love to put together? Have you made a project with questionable colors at the beginning but it turned out fabulous? Tell us about it!