What a great weekend! Seriously! Some Costume Colleges go by as 'blah.' This one, although it flew by, was a terrific event!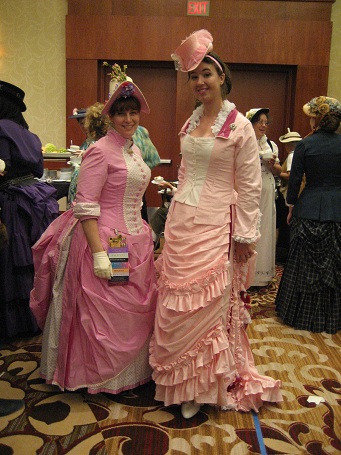 It was a blast to meet up with old friends and meet new ones – including many of you who follow me here and on Facebook. Thanks for introducing yourselves to me! I loved meeting you in person. So many fabulous costumers attended.
I simply LOVE Costume College for it's open learning forums, emphasis on costume education and a place to connect in person with others who are passionate about (historical) costuming. It's nice to know I'm not alone in my insanity of desiring to live in the past.
So with pictures I'd like to share with you a bit about this world-renowned weekend.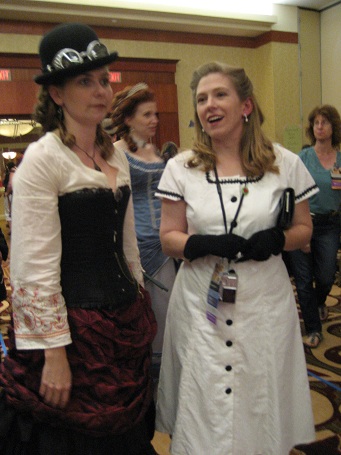 Friday I wandered the halls, went shopping and, oh, taught two successful classes.
One of those was Operating Your Hoop, Bustle, Train & Petticoats. In class I shared how to move in these cumbersome undergarments, including how to use the facilities and when to add another petticoat (always!). Here I am with my corset and corded petticoat over modern clothes for teaching. (I actually don't look dorky here in this 'action' shot.)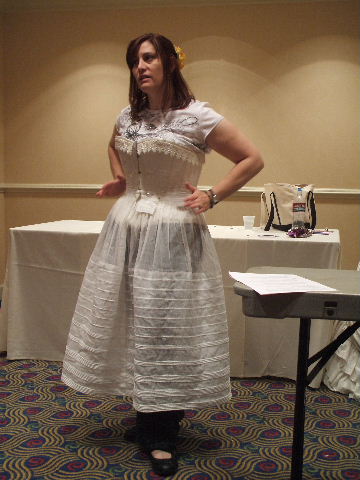 That night was the Ice Cream Social where the theme was last year's theme of Steampunk – but I saw so many other types of costumes there.
Saturday dawned early, my Gala dress done. After a delightful breakfast with Lauren from Wearing History and a fab class from Vanessa on 1940s Hairstyles, I arrived for what became one of the best classes of the weekend – my Dressing the Silhouette 1800-1905 class.
I had five lovely models dressed in Regency, 1830s, Civil War, Late Bustle and Edwardian. The room was packed! As we slowly took them out of their full dress down to corsets and chemises even I was impressed by the vision presented with the real-life ladies. It was marvelous.
Many attendees loved the class and would like to see it offered again. So you will see it next year, with perhaps an additional model or two to fill in the gaps.
Here are some various costumers shopping in the marketplace or wandering the halls.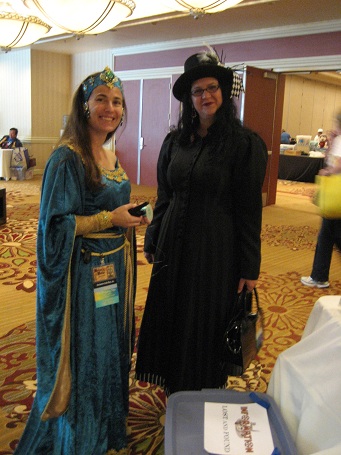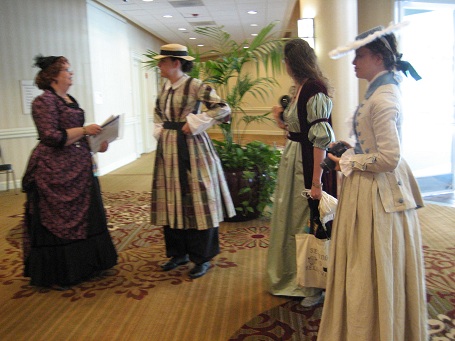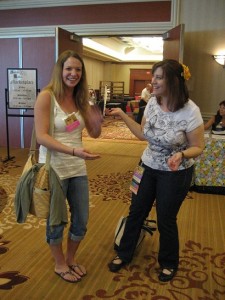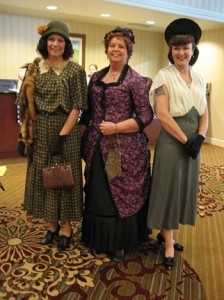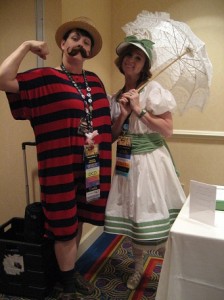 And of course there was the Time Travelers' Gala. There were so many fantastic costumes I'm sorry I didn't get them all on film!
My new 1873 Blackberry Cream creation in its debut: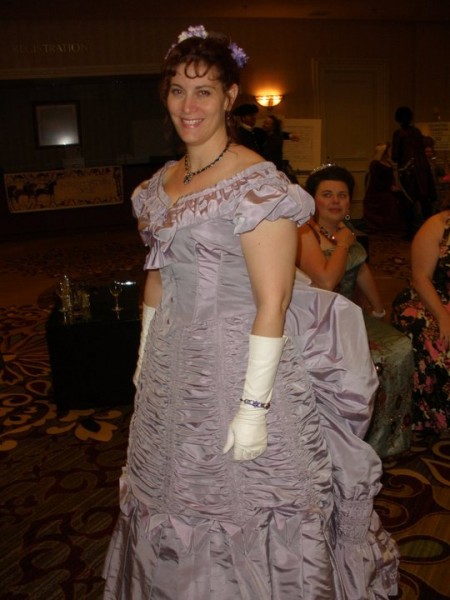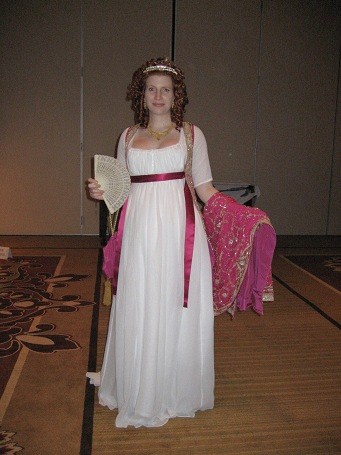 The line for professional photos by Richard Man: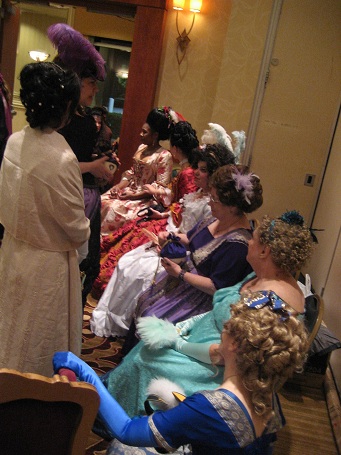 The classic roommate shot: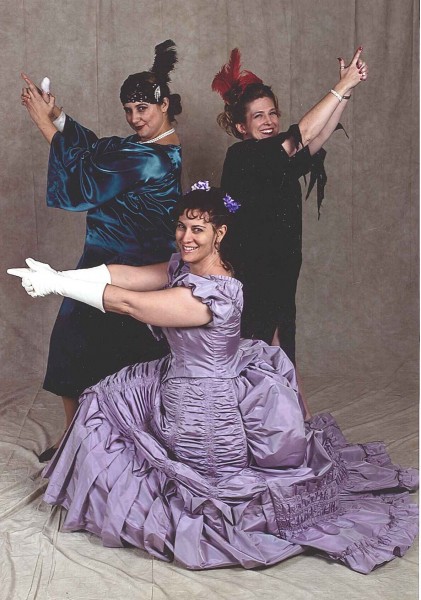 On Sunday I wore my 1813 voile Regency dress & the Golden Spencer:
And the last costume – a confection worn by Lauren: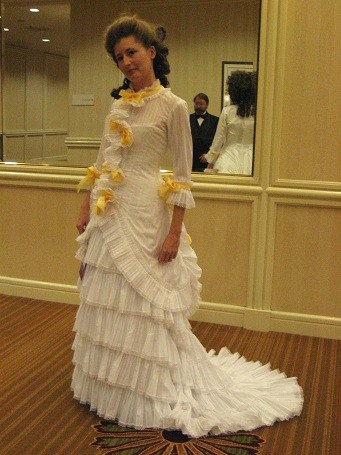 Yay for friends, costuming and Costume College! See you next year!
To see the rest of my photos, please visit my Flickr stream.